"The Covid States Project" Gives New Hope to Unvaccinated
All Global Research articles can be read in 51 languages by activating the Translate This Article button below the author's name.
To receive Global Research's Daily Newsletter (selected articles), click here.
Follow us on Instagram and Twitter and subscribe to our Telegram Channel. Feel free to repost and share widely Global Research articles.
***
The CDC has indicated on their website for months that 92% of adults have taken at least on shot of a COVID-19 vaccine. Yet a prior surveys Zogby and Rasmussen indicated that fraction may only be two thirds.
Now a recent, independent report from Northeastern University has found that the proportion of unvaccinated is not 8% but more like 25%. This agrees separately with a Kaiser Family Foundation report. Apparently the CDC vaccination administration system is not accurately identifying each person by a unique identifier and linking each injection to that code. Therefore, if a patient does not have the prior vaccine card or goes to a different vaccines center with slightly different name spelling, then the encounter is counted as a brand new person coming forward. This is leading to double-counting of "vaccinated" in CDC records.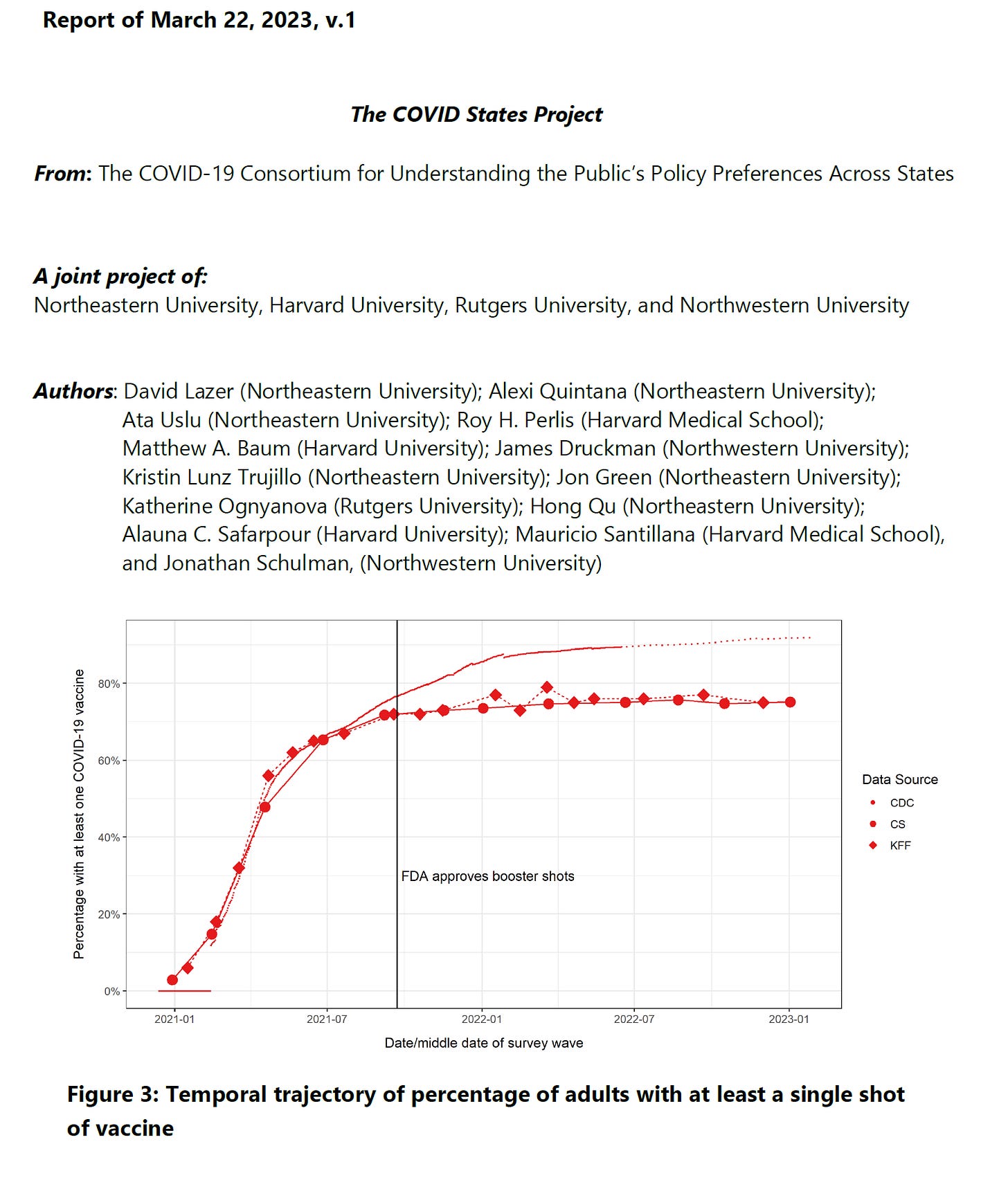 CDC=Centers for Disease Control, CS=COVID States Project, KFF=Kaiser Family Foundation
These findings give new hope to the unvaccinated that they are not alone in holding strong against the adverse safety profile of the COVID-19 vaccines and standing up for the preservation of good health and right to decide what is injected into their bodies.
*
Note to readers: Please click the share buttons above. Follow us on Instagram and Twitter and subscribe to our Telegram Channel. Feel free to repost and share widely Global Research articles.
Featured image is from Children's Health Defense
---
The Worldwide Corona Crisis, Global Coup d'Etat Against Humanity
by Michel Chossudovsky
Michel Chossudovsky reviews in detail how this insidious project "destroys people's lives". He provides a comprehensive analysis of everything you need to know about the "pandemic" — from the medical dimensions to the economic and social repercussions, political underpinnings, and mental and psychological impacts.
"My objective as an author is to inform people worldwide and refute the official narrative which has been used as a justification to destabilize the economic and social fabric of entire countries, followed by the imposition of the "deadly" COVID-19 "vaccine". This crisis affects humanity in its entirety: almost 8 billion people. We stand in solidarity with our fellow human beings and our children worldwide. Truth is a powerful instrument."
ISBN: 978-0-9879389-3-0,  Year: 2022,  PDF Ebook,  Pages: 164, 15 Chapters
Price: $11.50 Get yours for FREE! Click here to download.
We encourage you to support the eBook project by making a donation through Global Research's DonorBox "Worldwide Corona Crisis" Campaign Page.