Not Just "A Few Bad Apples": U.S. Police Kill Civilians at Much Higher Rates than Other Countries
Police violence is a systemic problem in the U.S., not simply incidental, and it happens on a scale far greater than other wealthy nations.
There is no question that the number of police killings of civilians in the U.S. – who are disproportionately Black and other people of color – are the result of policies and practices that enable and even encourage police violence. Compared to police in other wealthy democracies, American police kill civilians at incredibly high rates:
.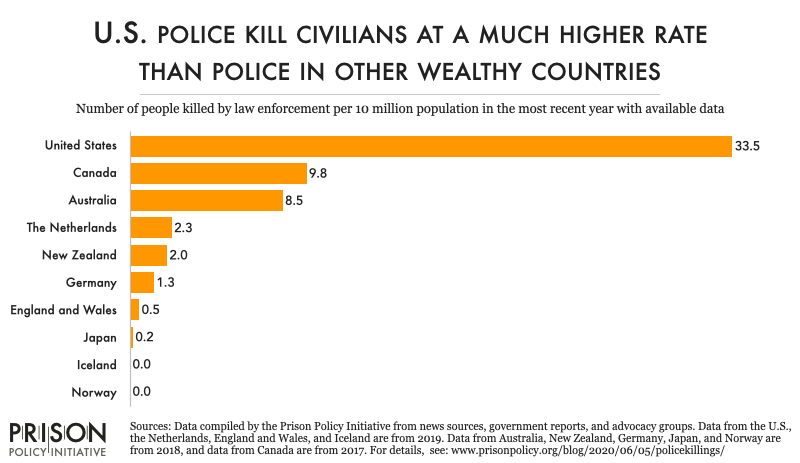 The chart above compares the annual rates of police killings in each country, accounting for differences in population size. This is the most apples-to-apples comparison we can make. But the total number of deaths at the hands of police is also worth seeing in comparison with other countries: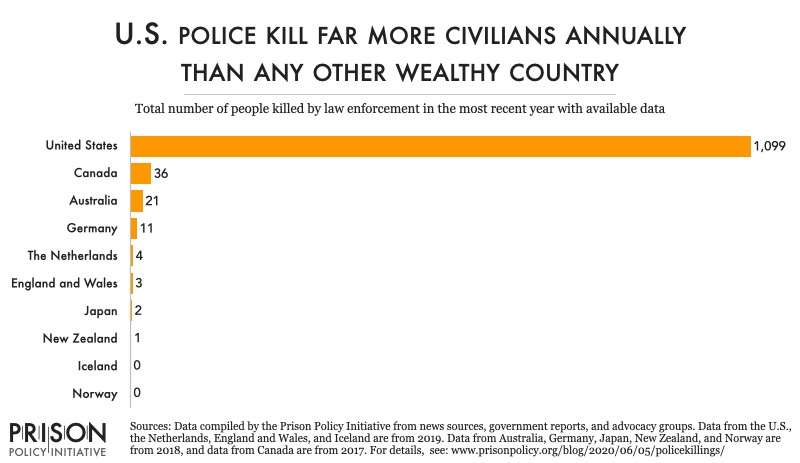 The sources for these charts are listed in the table below:
*
Note to readers: please click the share buttons above or below. Forward this article to your email lists. Crosspost on your blog site, internet forums. etc.